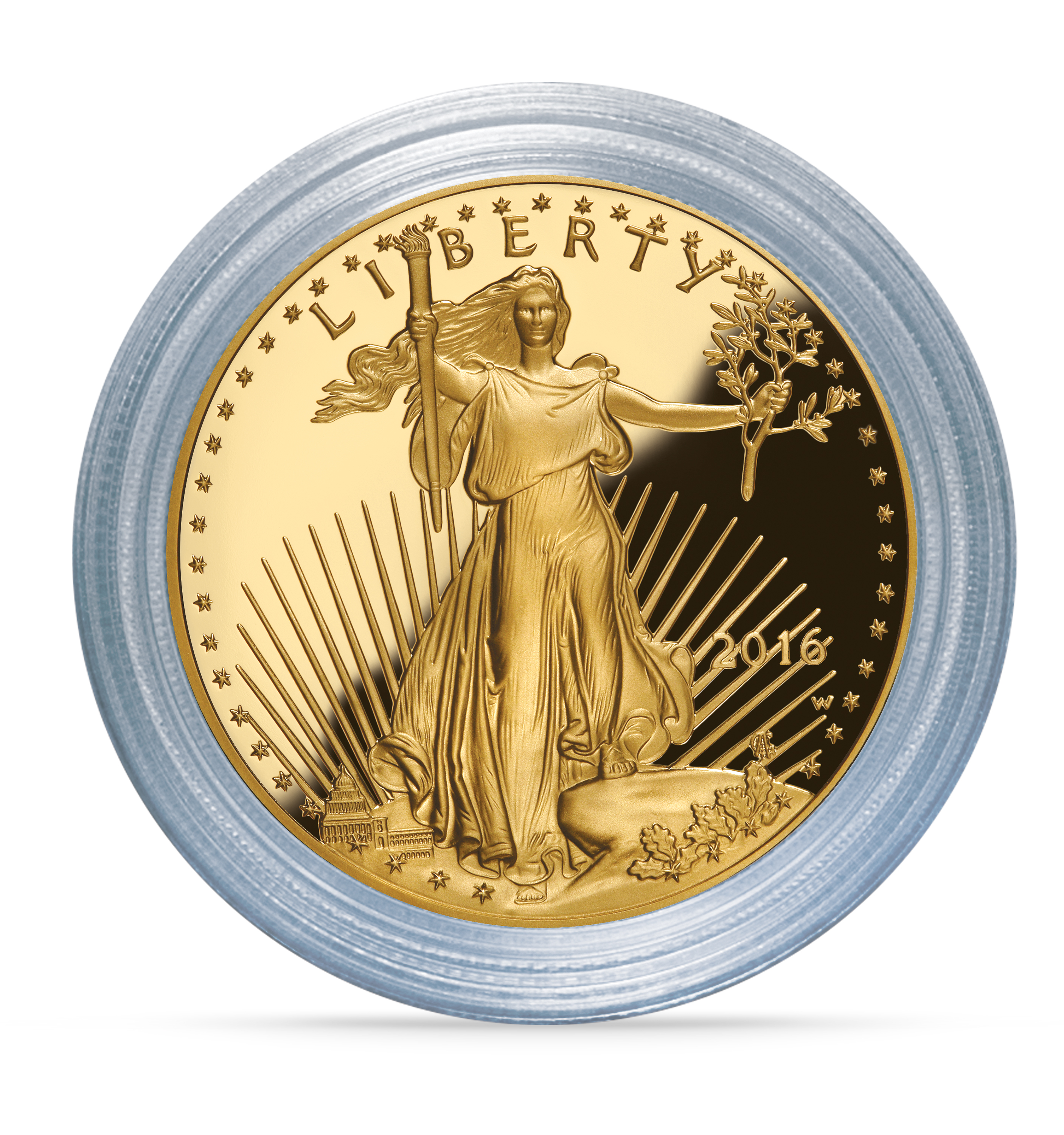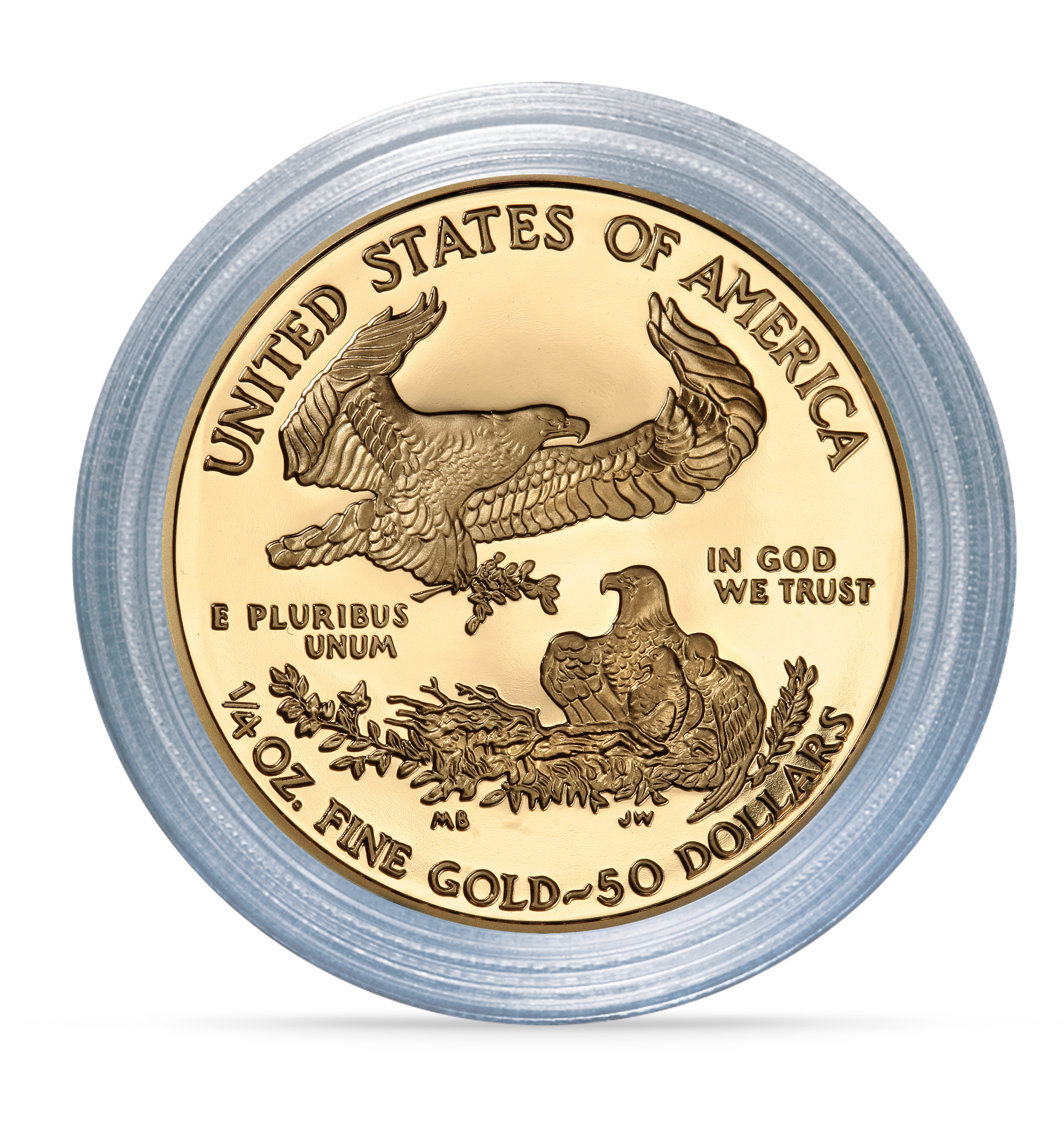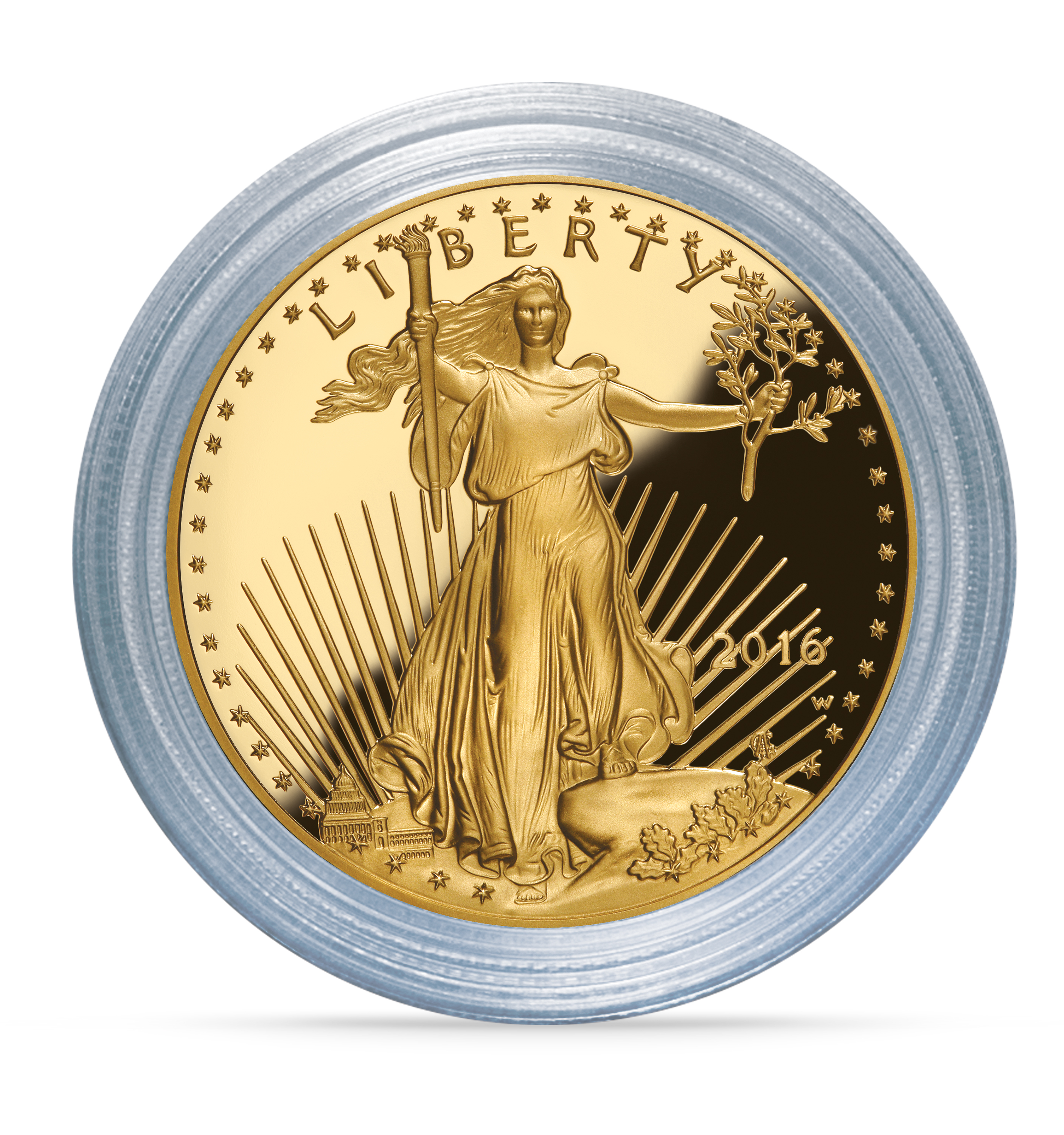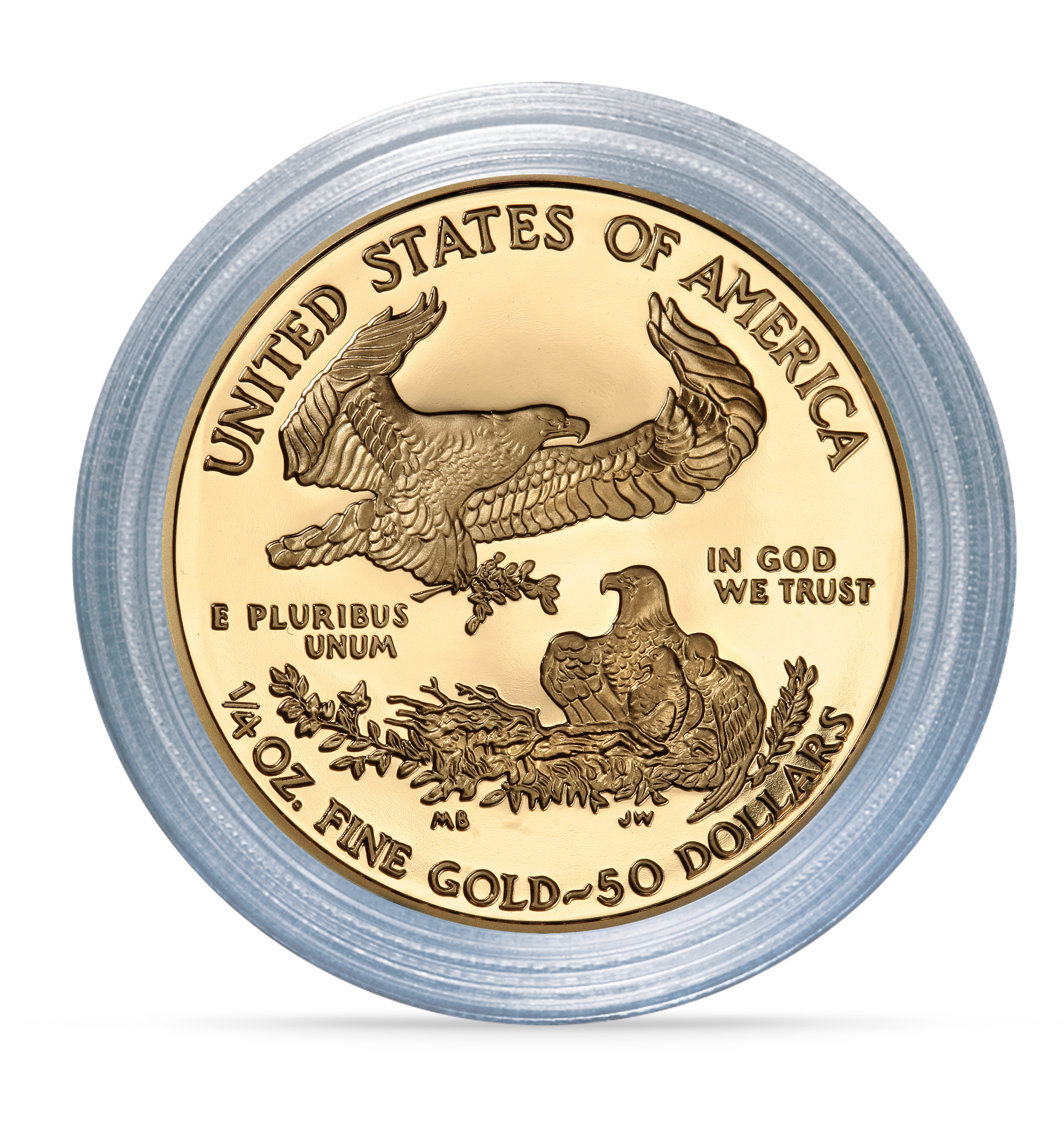 Gold American Eagle Proof Coin
Description
Available in 1 oz, 1/4 oz, 1/10 oz. IRA Approved.
The obverse of the Gold Eagle is adapted from Augustus Saint-Gaudens' famed Gold Double Eagle design of 1907, often regarded as the most beautiful design in American coinage. The design features Lady Liberty walking confidently against the sun's rays, carrying a torch and an olive branch. The reverse of the coin is equally beautiful, showing a male bald eagle in flight carrying an olive branch to his nest, where a female awaits with her young. This design highlights the strength and importance of American families.
This selection of 1 oz Proof Gold Eagles offers the most popular size. The dies used in this process give the coins a mirrorlike appearance, in which the coin's device appears to be floating over the liquid of the field giving stunning finish that makes the Proof Gold Eagles sparkle and shine! Proof Gold Eagles make a great unique addition to any investment portfolio or numismatic collection.