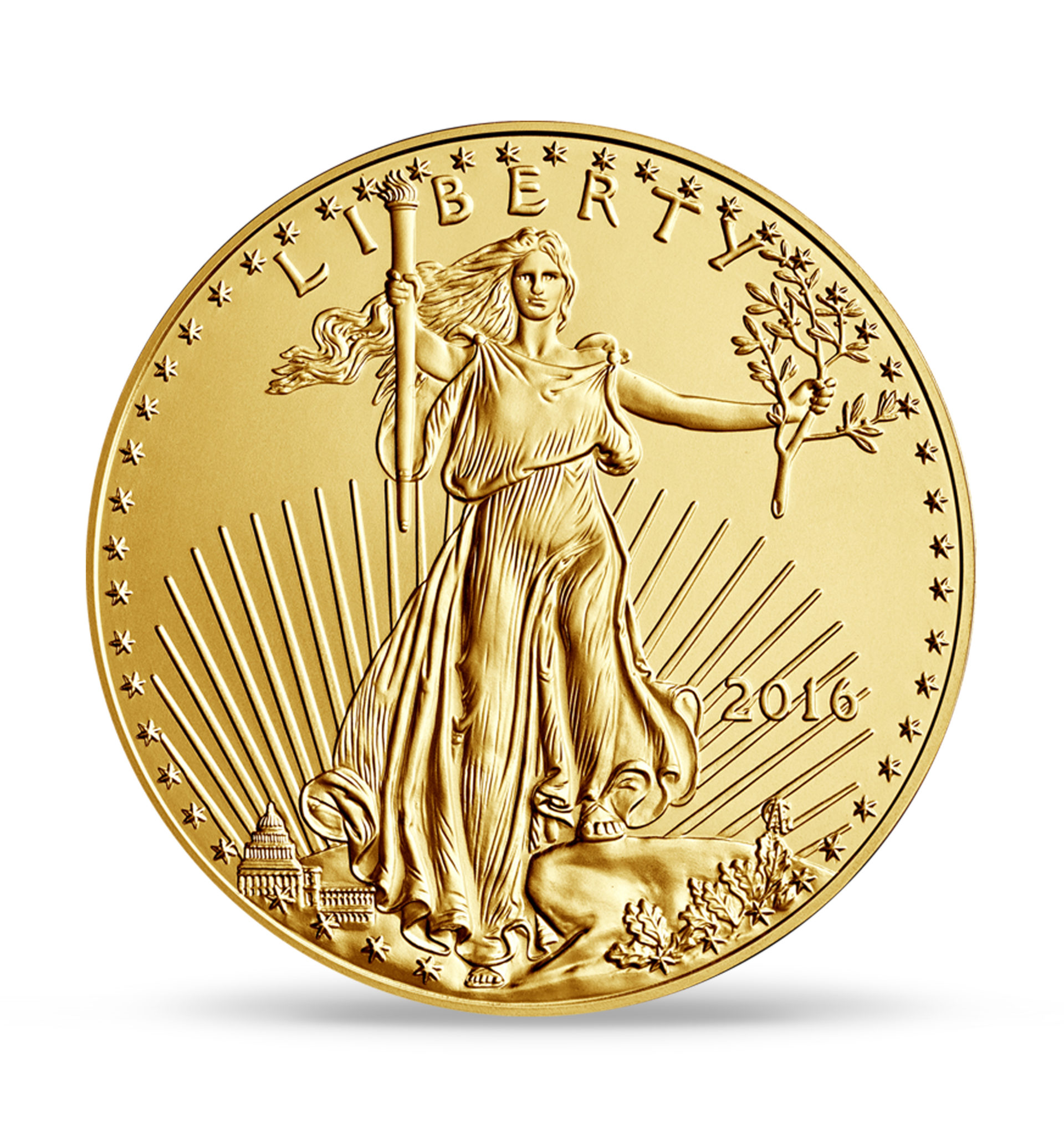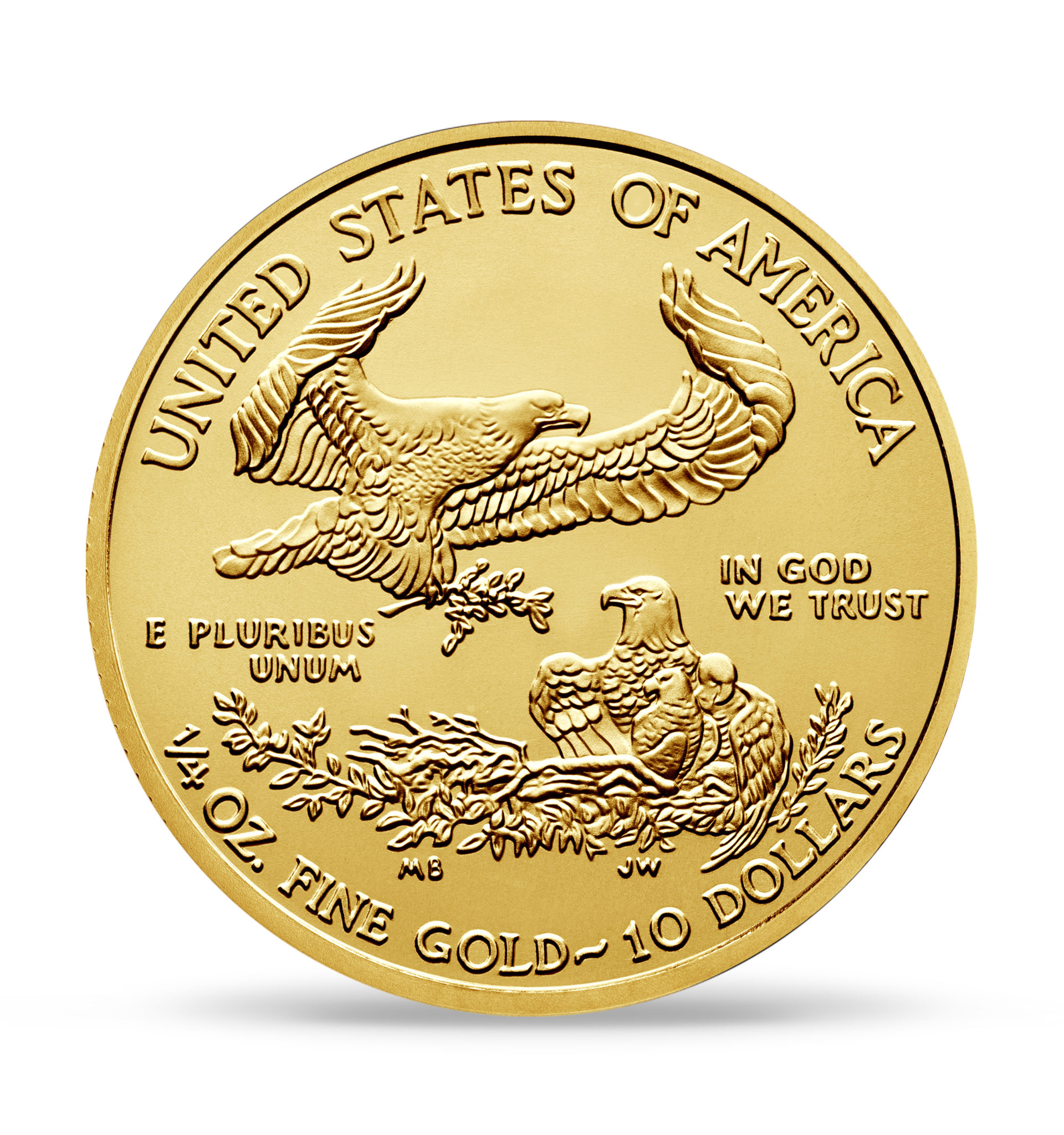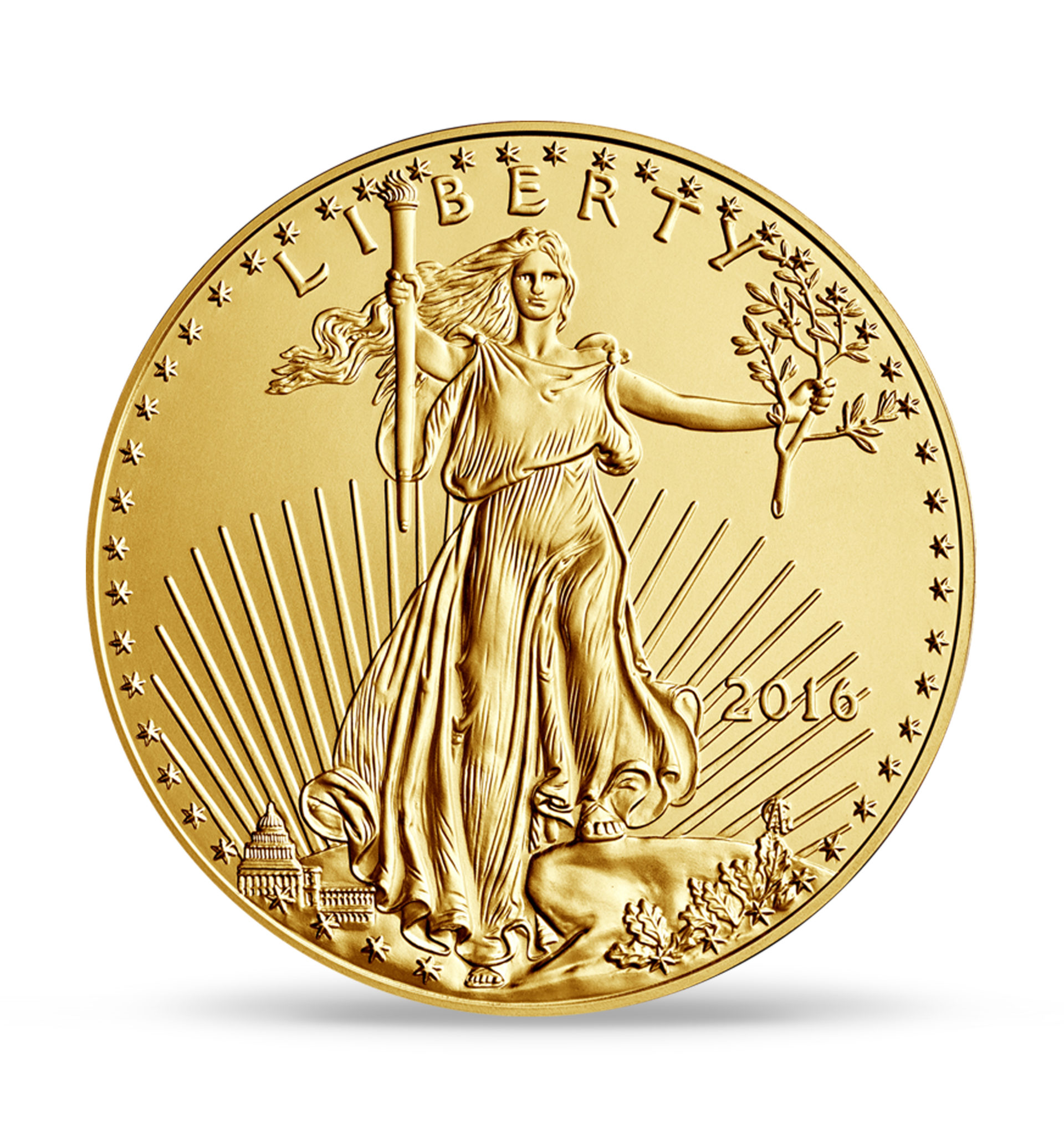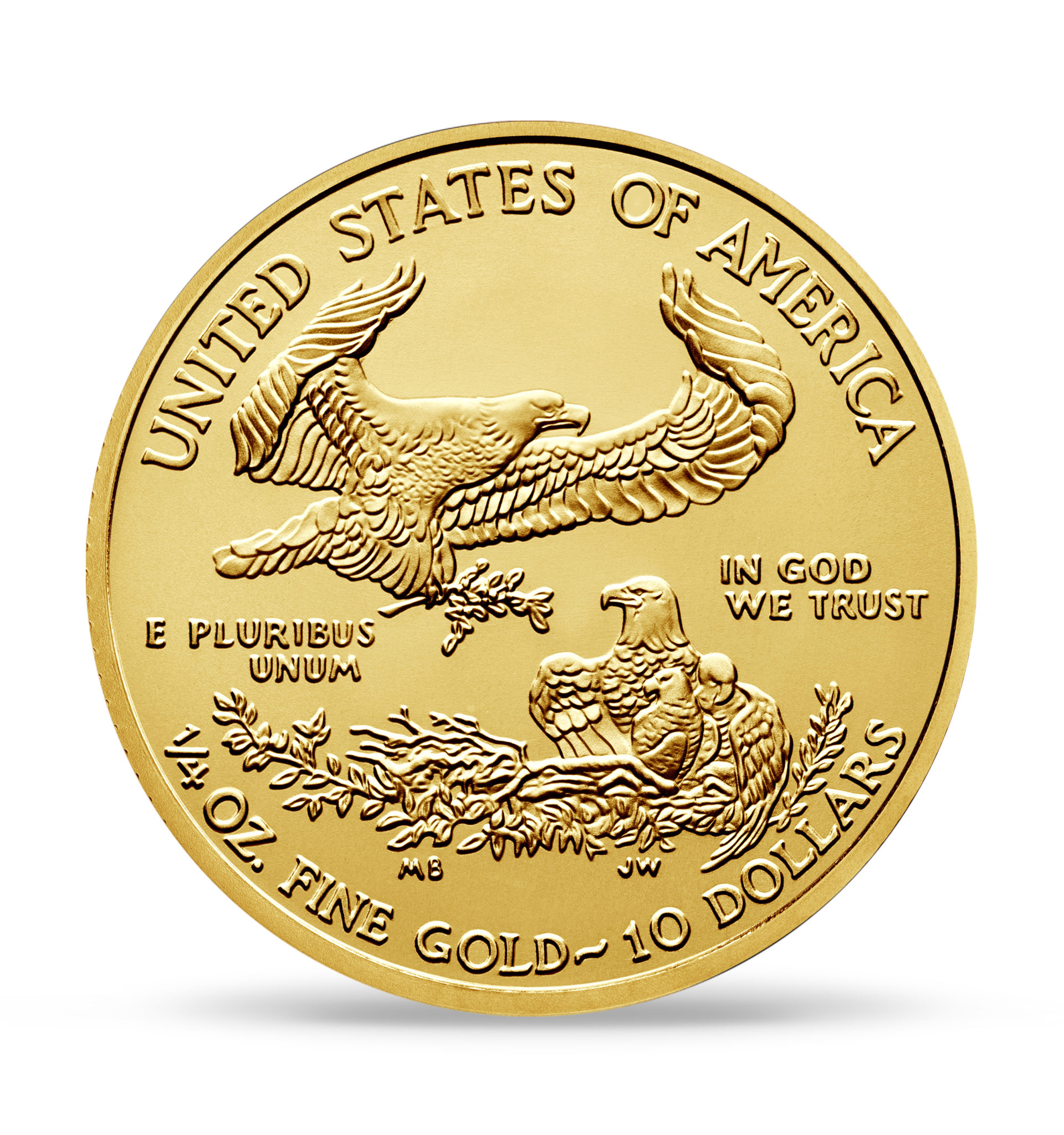 1/4 oz Gold American Eagle
Description
Additional information
Reviews (0)
Description
What do you know about the American eagle gold coin, other than the fact it is a popular investment option for a precious metals individual retirement account (IRA)? If you are thinking about diversifying your retirement savings portfolio with a coin of this kind, you should know that it is the official bullion coin of the United States of America. The pure gold bullion coin authorized by the US Mint is sought after by numismatists and investors around the globe, so just imagine how much value it could add to your nest egg! Offered in 1/10 oz., 1/4 oz., 1/2 oz., and 1 oz. sizes, the American eagle gold coin price differs, depending on which size you select, the condition of the coin, etc.
A version of the Augustus Saint-Gaudens design for the $20 Gold Double Eagle coin is featured on the obverse. On the reverse you will see an olive branch-wielding eagle. Getting the maximum return on investment (ROI) all starts with gaining knowledge on American eagle gold coin products, so read on.
Tips for American Eagle Gold Coin Investments
While it is completely up to you which coins you invest in, you can expect to get a better ROI if you invest in North American coins. The American eagle gold coin is one of the easiest coins to buy and sell not only within the United States but also, outside of the States. Aim to compare dealers to seek out the best spot price if you want to get a good deal on an American eagle gold coin price. It might be tempting, but rare coins should be avoided.
Reading the Chart for an Accurate American Eagle Gold Coin Price
The key to knowing when you should buy coins for your precious metal IRA is reading charts that detail the latest American eagle gold coin price. Sharp price moves can have a big effect on the buying and selling power of gold in the future, so perform your research to stay financially safe!
Get honest advice and guidance about investing in the American eagle gold coin by contacting the team at Goldco.
Additional information
| | |
| --- | --- |
| Weight | .25 oz |
| Dimensions | 22 x 1.83 mm |
| Purity | 0.9167 |
---
Only logged in customers who have purchased this product may leave a review.